Is it Last Call for Low Mortgage Rates? Why Home Buyers Should Act Now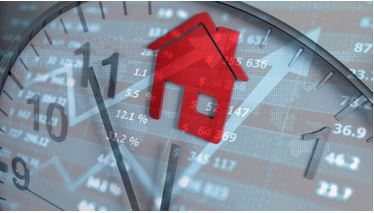 We came across this great article and would like to provide a summary of this article. If you are interested in reading the whole article follow this link: http://www.realtor.com/news/mortgage-rates/last-call-low-rates/
All good things come to an end – even low mortgage interest rates. They've been steadily rising and are poised to climb even higher this year.
How mortgage rates differ from federal short-term interest rates
It's a common misconception that mortgage and interest rates are married to each other. It's more like they're related. Over the past two decades, they've differed by as much as 5% and have been close as 0.5%. That is because mortgage rates are more closely tied to the 10-year U.S. Treasury bond market.
Mortgage rates tend to follow bonds because both may be considered safer places than the stock market to park one's money. But mortgage rates are usually the inverse of bond markets. Translation: The greater the demand for bonds – which tends to happen during economic, political, or market distress – the lower the mortgage rates may be.
First-time home buyers have the most to fear from rising mortgage rates
Overall, about 44% of prospective home buyers say they will have to settle for a cheaper home – smaller, or maybe farther away from their jobs – as a result of the rate increases, according to a recent realtor.com survey.
But first-time buyers are those on the tightest budgets are likely to be affected the most. Even a 1 percentage point rise in rates would mean 5% of all buyers would no longer be able to quality for a $300,000 mortgage, according to a 2016 John Burns study. (Rates were only 3.47% when the study was published).
Buying a home? Consider locking down you rate
Home buyers worried about rising rates may want to consider locking in their rate with their mortgage provider. This means that the rate is guaranteed once an offer is submitted through the closing.
Rate locks do protect buyers from higher-than-expected monthly mortgage payments if those rates do go up.
"You should be paying close attention to what is going on in the marketplace, because those rates can move pretty quickly in a short amount of time," says Freddie Mac's Kiefer. "So a rate lock is something people might want to consider."